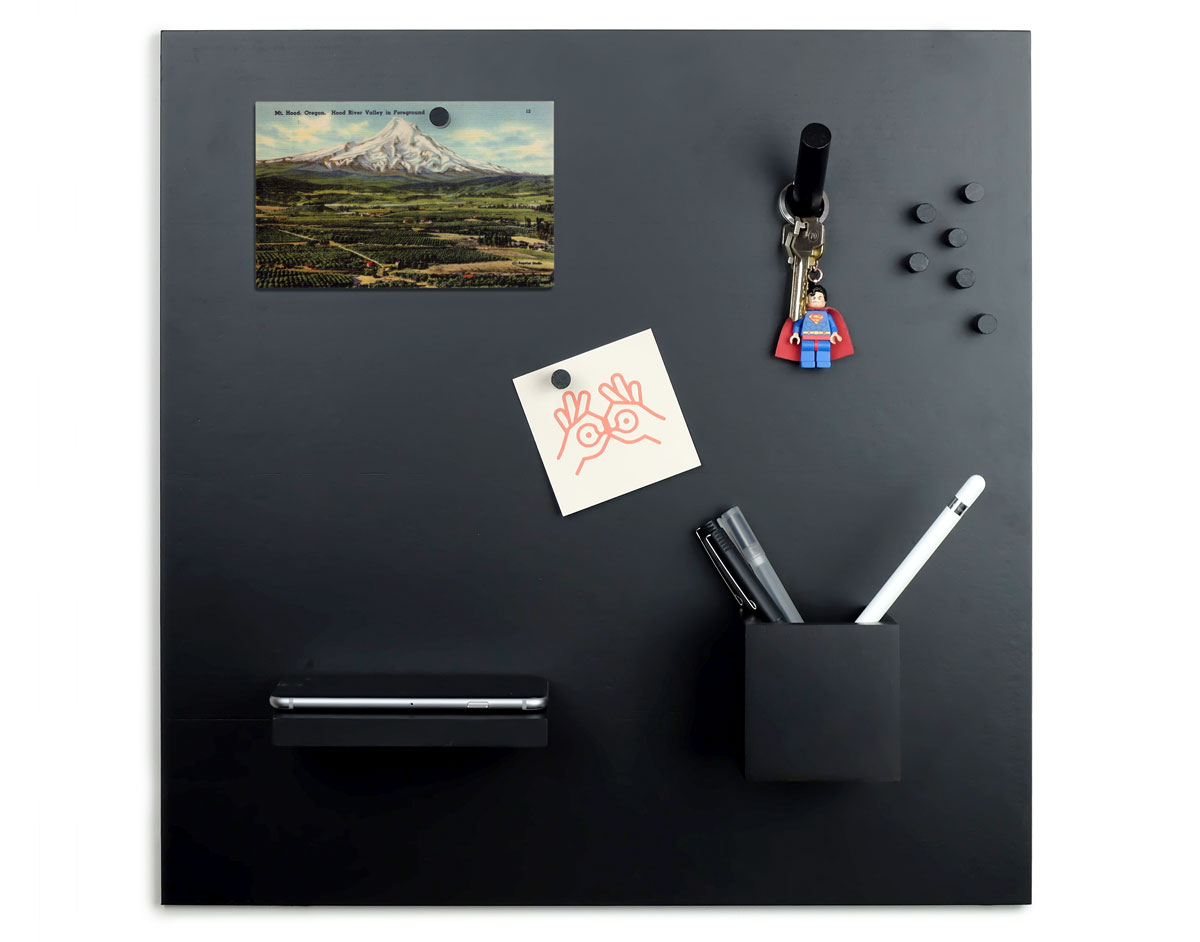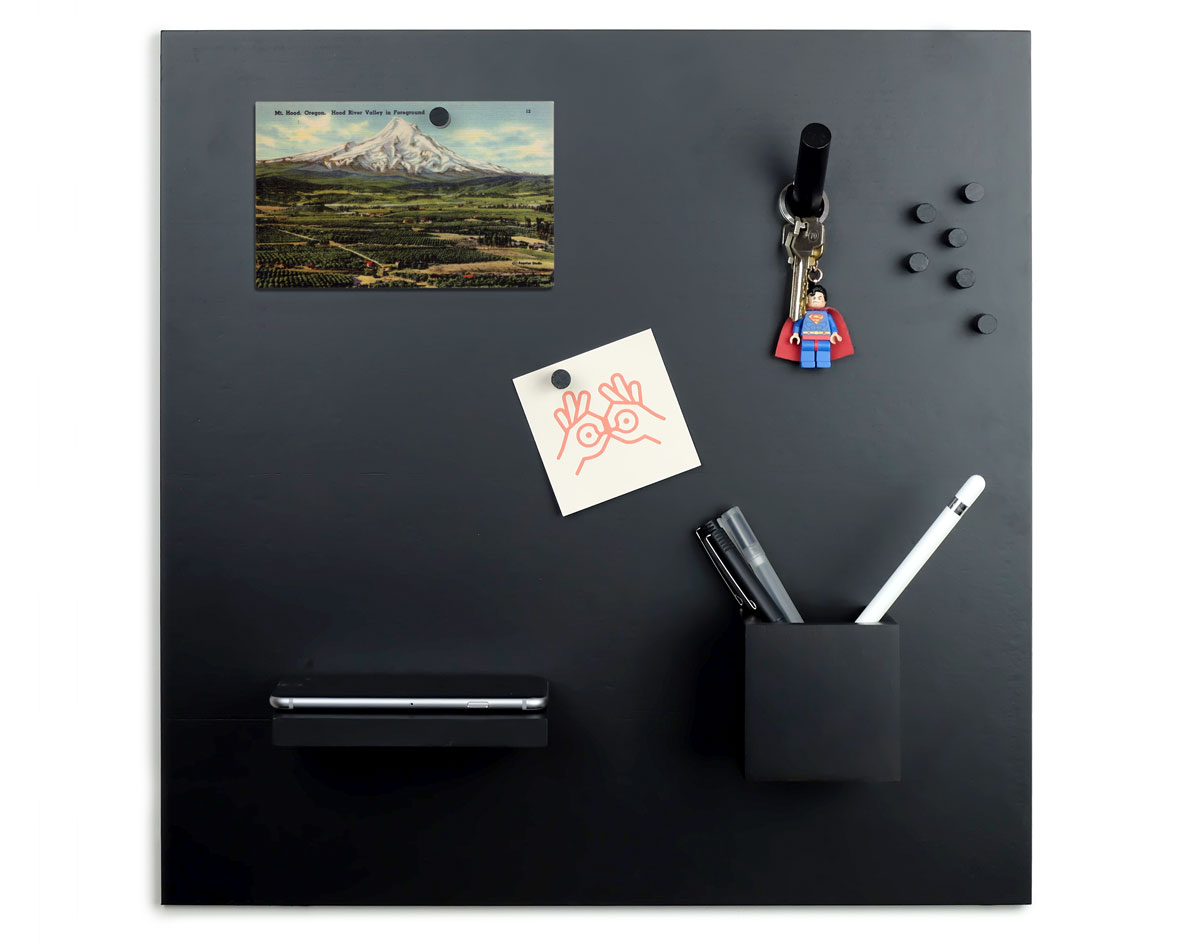 This spring, flirt with the dark side (of our product line). Today we are launching new finishes for two of our wood products.
Smorgas, our wooden magnetic bulletin board, is now available in black, and it's pretty sleek. As always, you can buy Smorgas as a set, or you can buy the pieces individually. (The black magnetic accessories look particularly great on the fridge.)
We also gave Keep Track a new finish. If you have darker wood in your home, this will be a sophisticated addition to your entryway or home office.