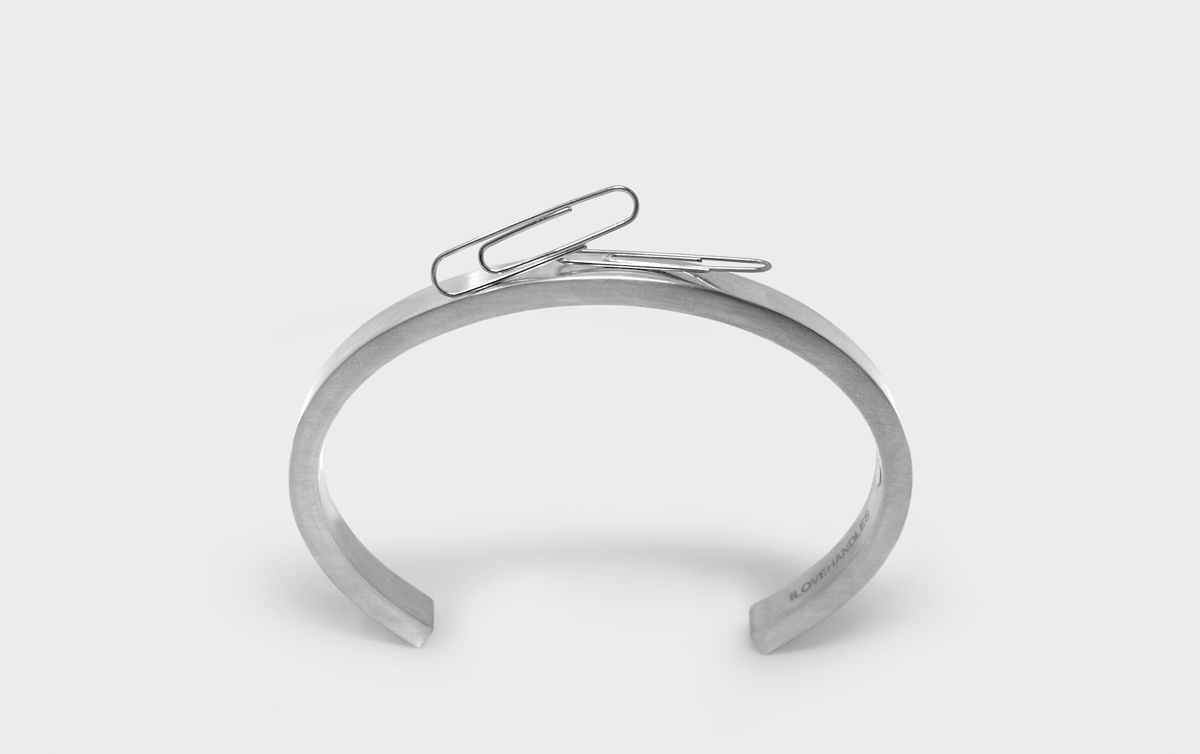 Stowaway is a clean, minimalist, solid stainless steel cuff. Simple and understated, it looks great on everyone.
So, why is it called Stowaway?
When we present our products, people quickly catch on to a theme and ask, "What else does it do?" As usual, Stowaway has hidden functionality: This cuff is magnetic (another theme of ours). You can use it to hold any number of things: paperclips, screws, nails, pins, drill bits, etc. Use it as a tool when you need it; enjoy its good looks when you don't.
Stowaway is available in two sizes. The smaller size fits wrists 7″ around and under. The larger size fits wrists 7″-8″.