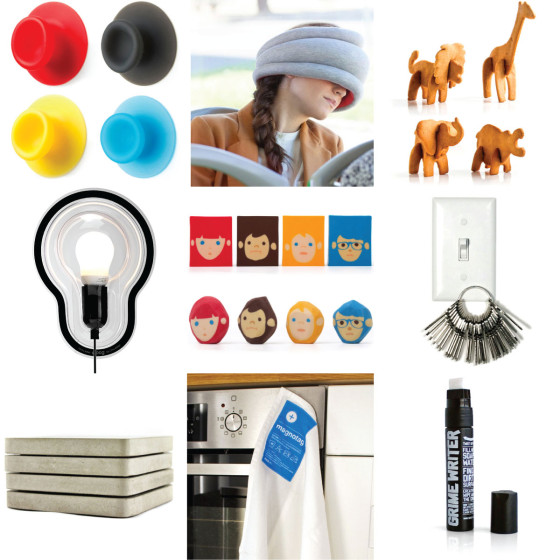 We started our company because we wanted to create and sell (mostly create) fun, unusual products. Thanks to all of you, we have grown a lot in the last three and a half years. The last few months have been especially busy. We started going by our nickname "LVLY," we opened a store, and we've continued to work on new products.
Two weeks ago, we opened our flagship store in Portland. While we were figuring out what to put on the shelves, we wanted to include clever products made by others. Honestly, with most of these products, we wish we had thought of them first.
Today, we're expanding our online store to include a few products made by likeminded designers. There's the Ostrich Pillow Light to rest your head anywhere, a magnetic tea towel, erasers that let you play barber, and much more. If you're in Portland, visit us at 1100 SE Division St, Suite 103 — next to the new Pine State Biscuits.