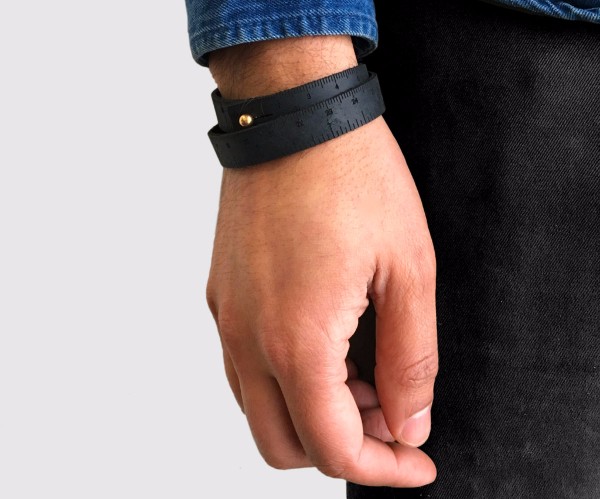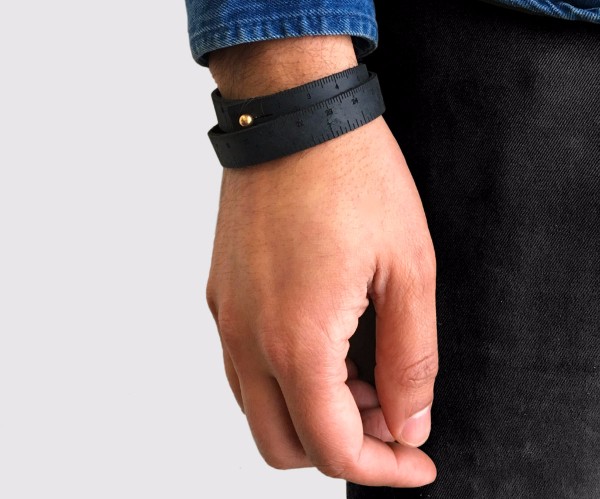 Over two years ago, we released the Wrist Ruler, and it has since taken on a life of its own. Just look at this stylish chap, or these custom red rulers for a store in Brooklyn, or this special moment.
Today, we want to let you know about some additions to the Wrist Ruler family: Wrist Ruler is now available in black (with a brass closure) and natural!
We also created another leather tool, the Cord Protractor. First, use it as a cable keeper; open it up, and you can use it to measure angles.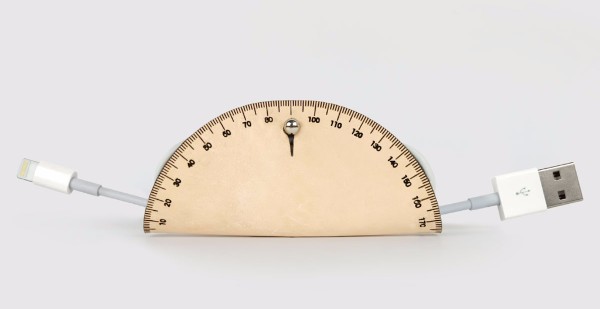 We think these new products really *ahem* measure up. Enjoy!