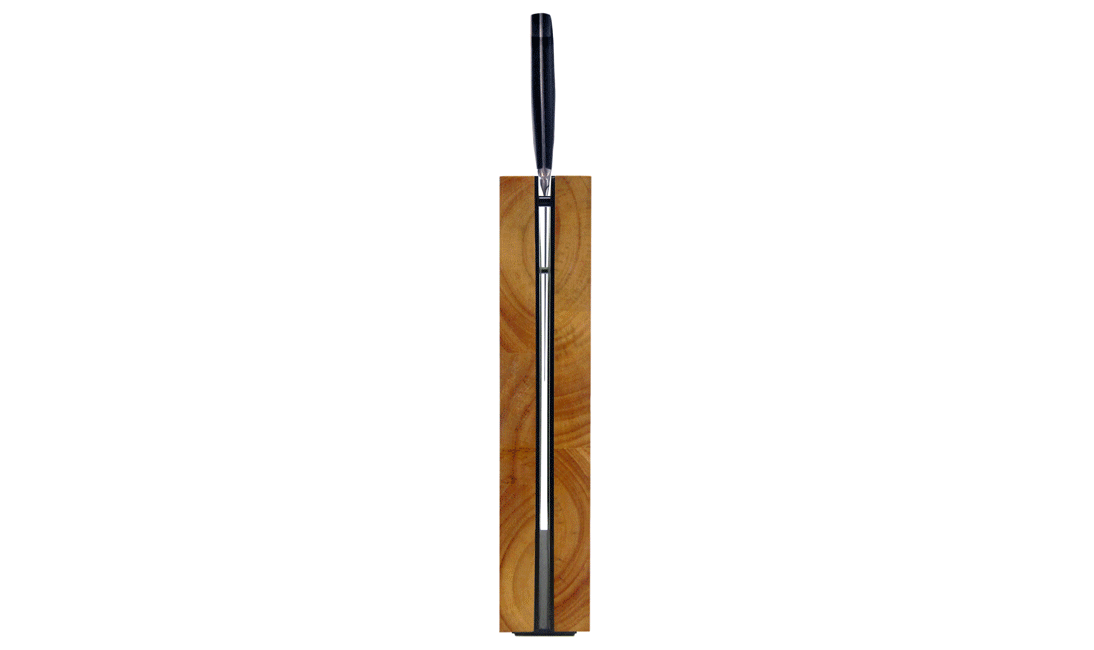 We know many of you have been cooking a lot this holiday season. And if you're like us, you don't have a good place to dry and store your cutting boards. Wedged behind the faucet? Awkwardly on a drying rack? Propped up in a cabinet?
Our best product ideas are born from a real need. We combined cutting board storage with a knife rack to make our newest kitchen product, Chops.
Chops consists of two solid wood cutting boards that magnetically connect to two sides of a knife rack. It's a perfect place to store and dry your cutting boards. Its base keeps the stand stable, with or without cutting boards attached.
Did you tell someone that their gift is "on the way"? Use the following coupon code for 15% off your next order:
JUSTINTIMETOMISSTHEHOLIDAYS