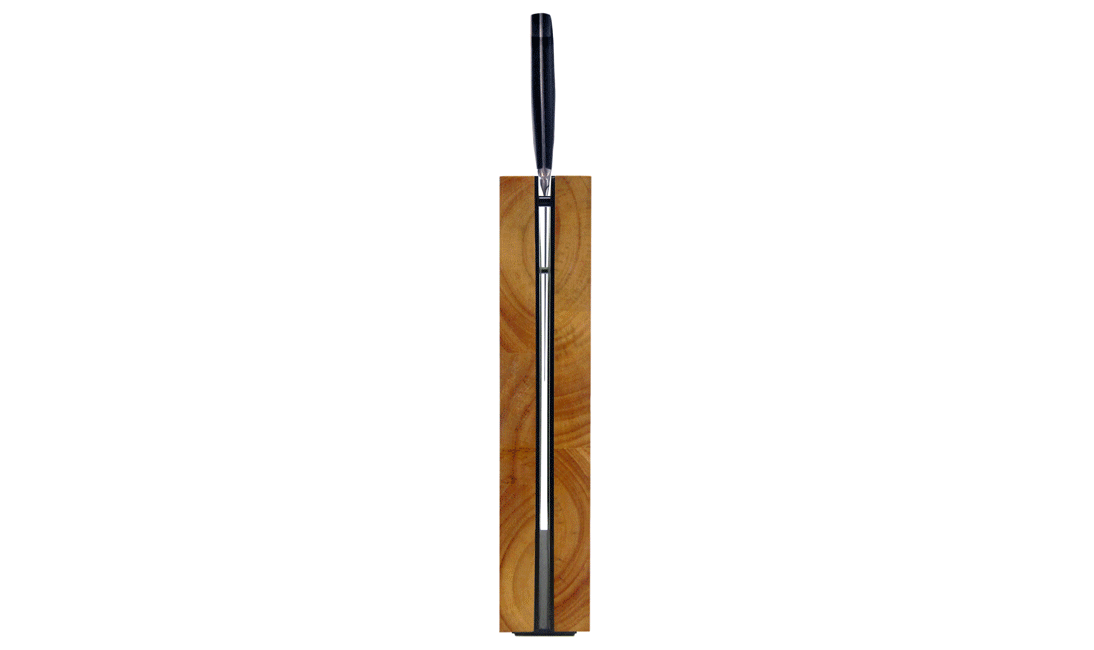 CHOPS
Where do you store your cutting boards? Wedged behind the faucet? Awkwardly on a drying rack? Propped up in a cabinet?
Chops consists of two solid wood cutting boards that magnetically connect to two sides of a knife rack. It's a perfect place to store and dry your cutting boards. Its base keeps the stand stable, with or without cutting boards attached.
Patent pending.
Sold out, shipping again Feb 21.
Designed by: ILOVEHANDLES