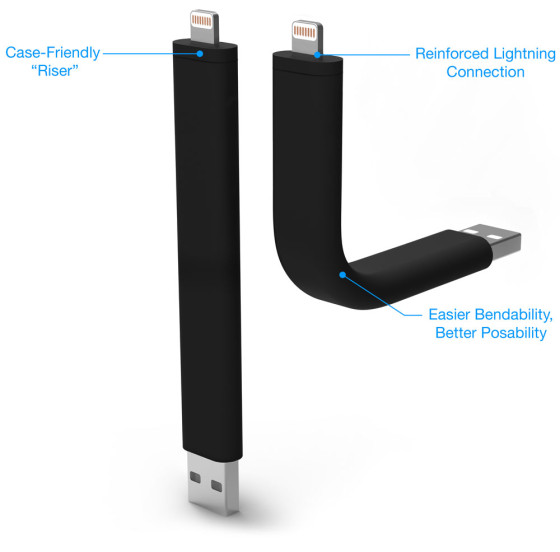 We are excited to announce that Trunk for iPhone is now available in both black and white. (Yes, we were listening.)
While we were at it, we decided to make some improvements to Trunk's design and construction. The new Trunk has a reinforced Lightning connection, improved "bendability" and "posability" (neither of which appears to be a word, but you get it), and Trunk is now case-friendly!
We designed a special "riser" that adds support and maintains the clean look if you do not use a case. If you do use a case, simply remove Trunk's riser, and it works with most cases.