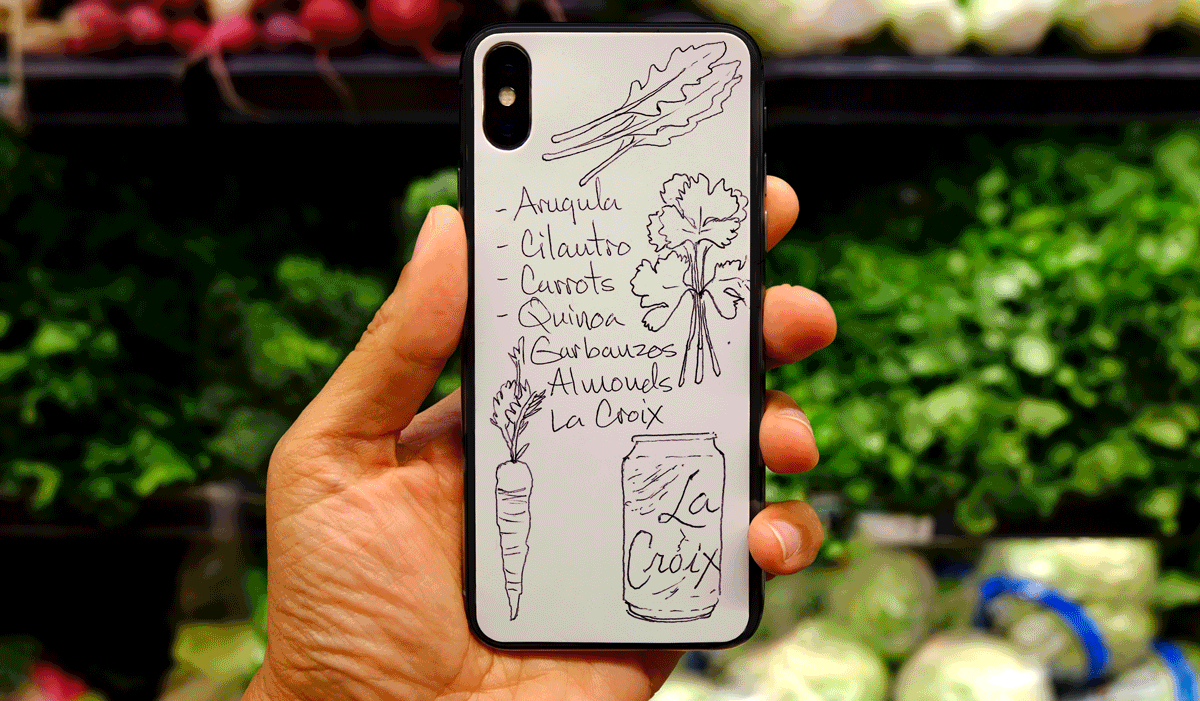 When we released Paperback almost exactly five years ago, we knew we had created something special. Half the people who saw it said some version of "I need this in my life!" (The other half said "That's what the Notes app is for!" but never mind them.) Point is, people still like writing real notes, lists, and reminders.
Today, we're announcing an evolution of Paperback called Notepad.
Notepad is an erasable adhesive pad for your iPhone or laptop. You can write with a ballpoint pen and erase with any eraser! It's pretty magical.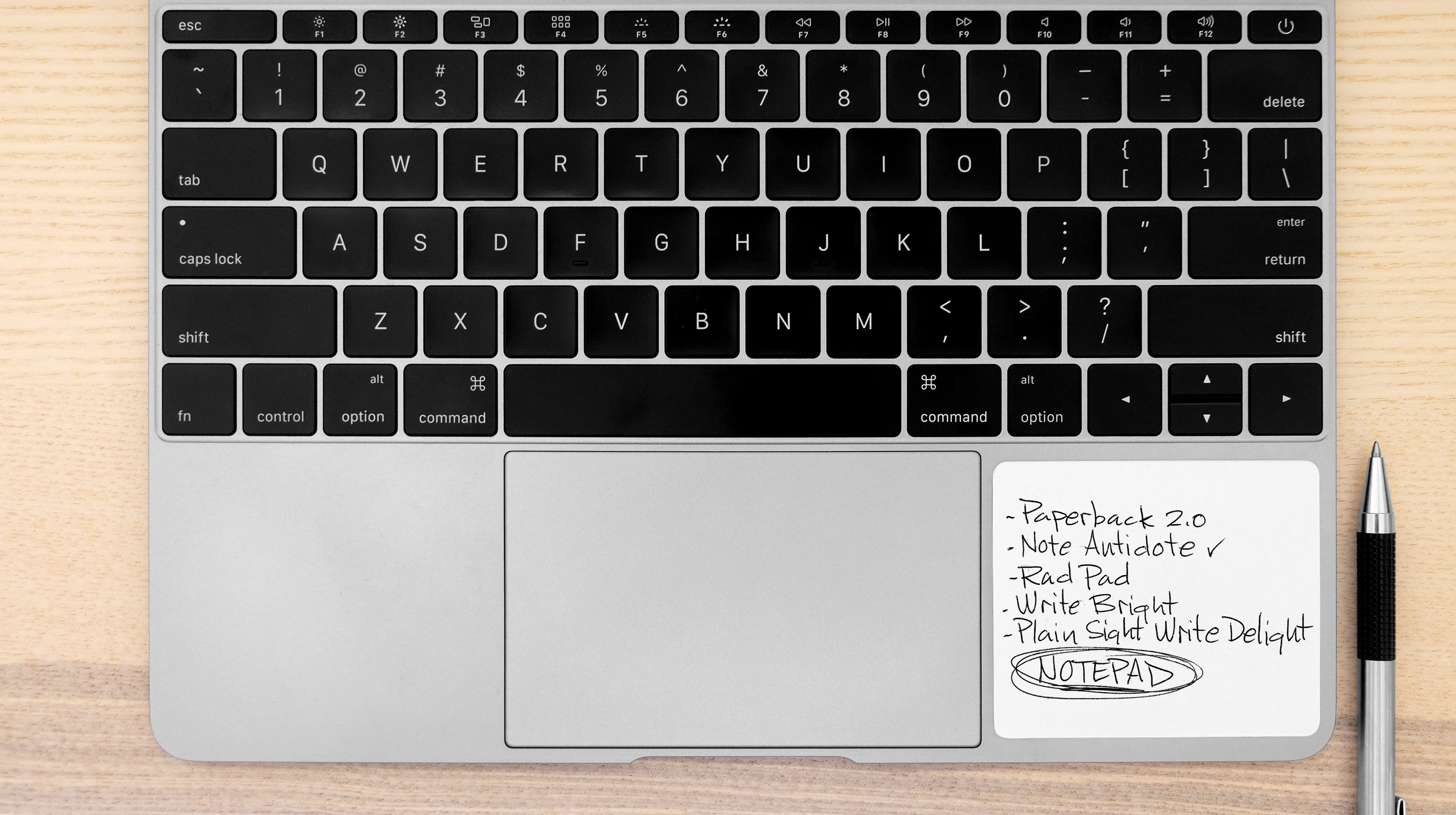 We made special pads for iPhone 8 and X, and the rectangular pads work anywhere: on laptops, tablets, and any other phone, with or without a case.
Notepad comes with a pen and an eraser.
Notepad. Write. Erase. Repeat.