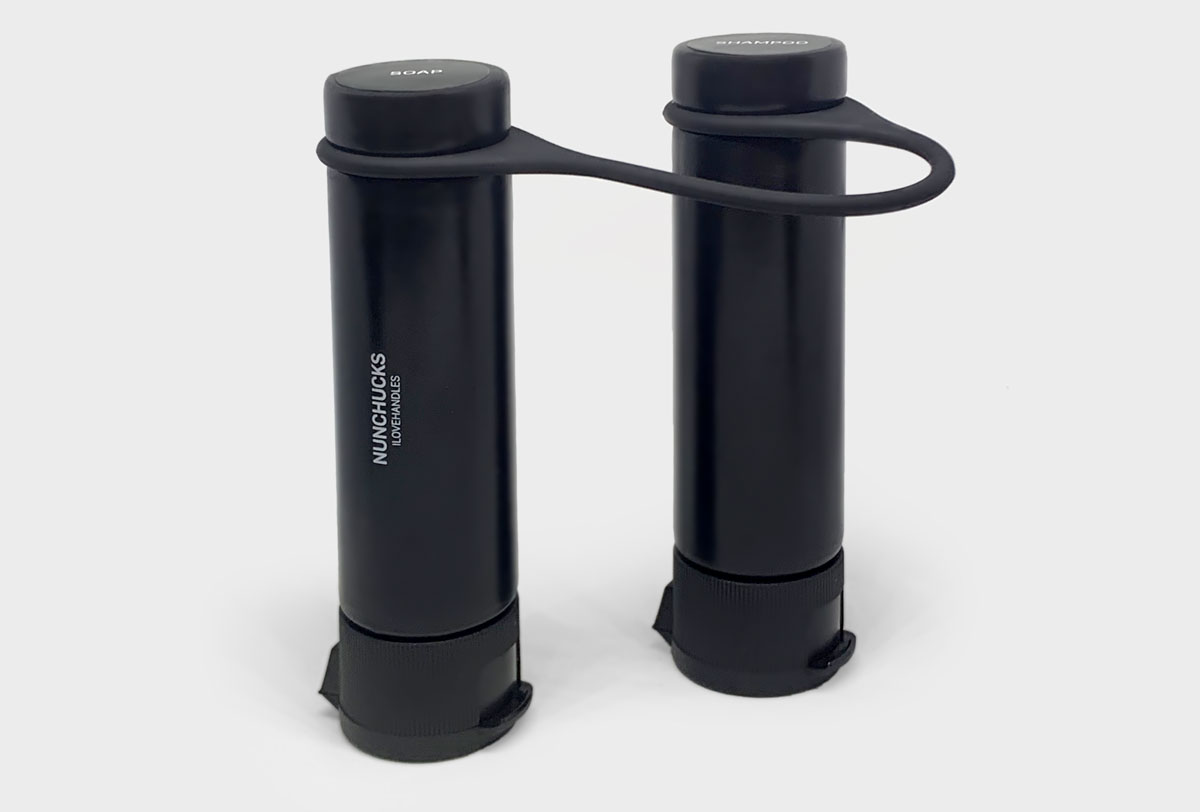 Our latest product is all black, so it just makes sense to announce it on Black Friday. It's holiday travel season, and we have more than a few problems with travel bottles:
1) There's not always a place to put them in the shower.
2) You have to shake and/or wait for the goo to get to the cap.
3) They get wet, and then they get the inside of your bag wet.
4) You forget which goo you put in which bottle.
5) There's nothing cool about them.
We should say we had these problems with travel bottles, because we dare say we solved them. Introducing Nunchucks!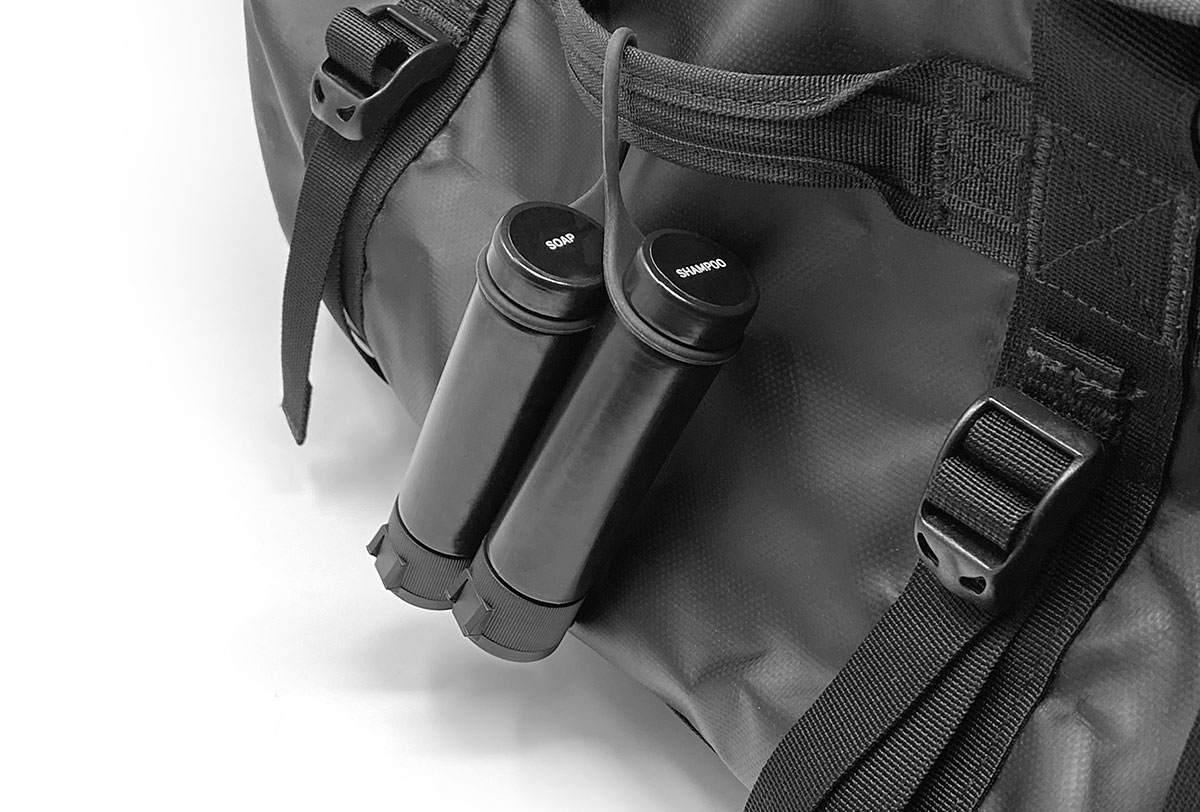 Here's why we love Nunchucks:

1) They hang anywhere, on any hook, around any shower handle.
2) The cap is always facing down, so the goo settles right where you want it to be.
3) They easily hang on the outside of your gym bag.
4) Nunchucks come with labels to mark your bottles: soap, shampoo, conditioner, or lotion.
5) Nunchucks are cool.