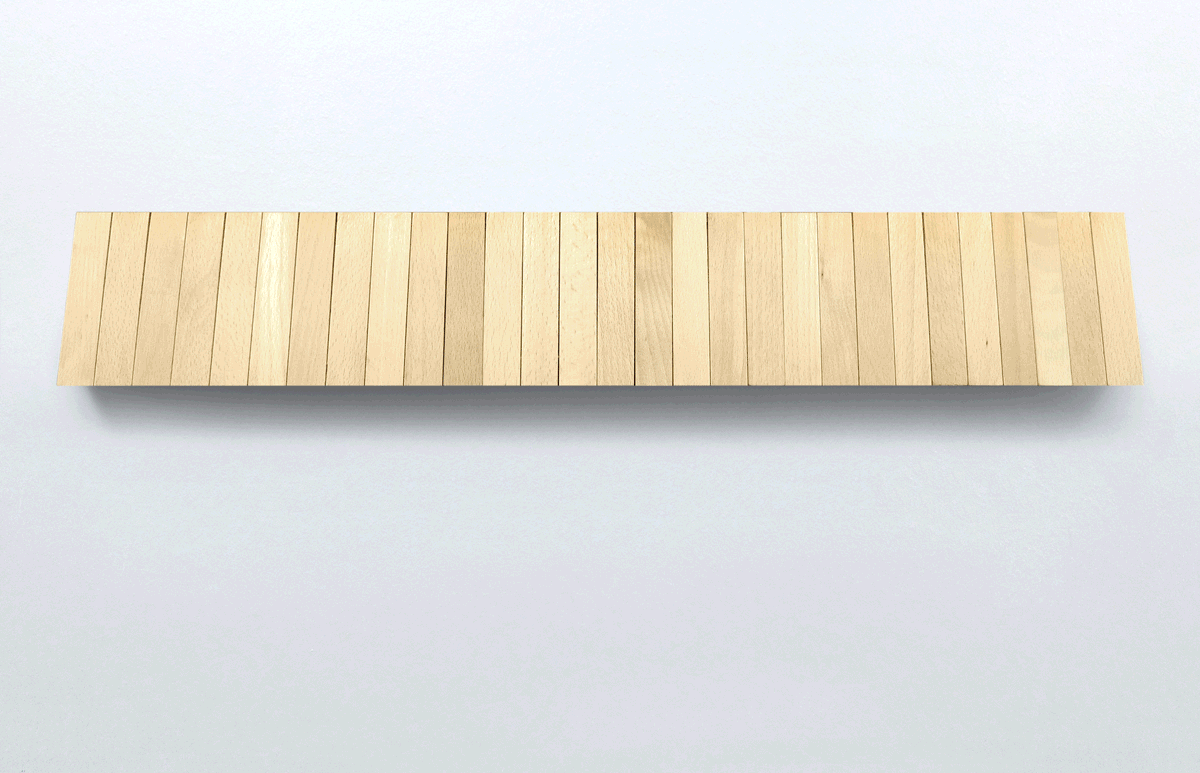 SWITCHBOARD
Stop stacking scarf on top of hat on top of jacket. Switchboard is a wall-mounted coat rack with 25 (!) triangular wood hooks, just as wide as any other rack. Each hook rotates down when you need it and rests against the wall when you don't.
Dimensions: 30" x 5" x 1"
Complete hardware included for keyhole mounting.