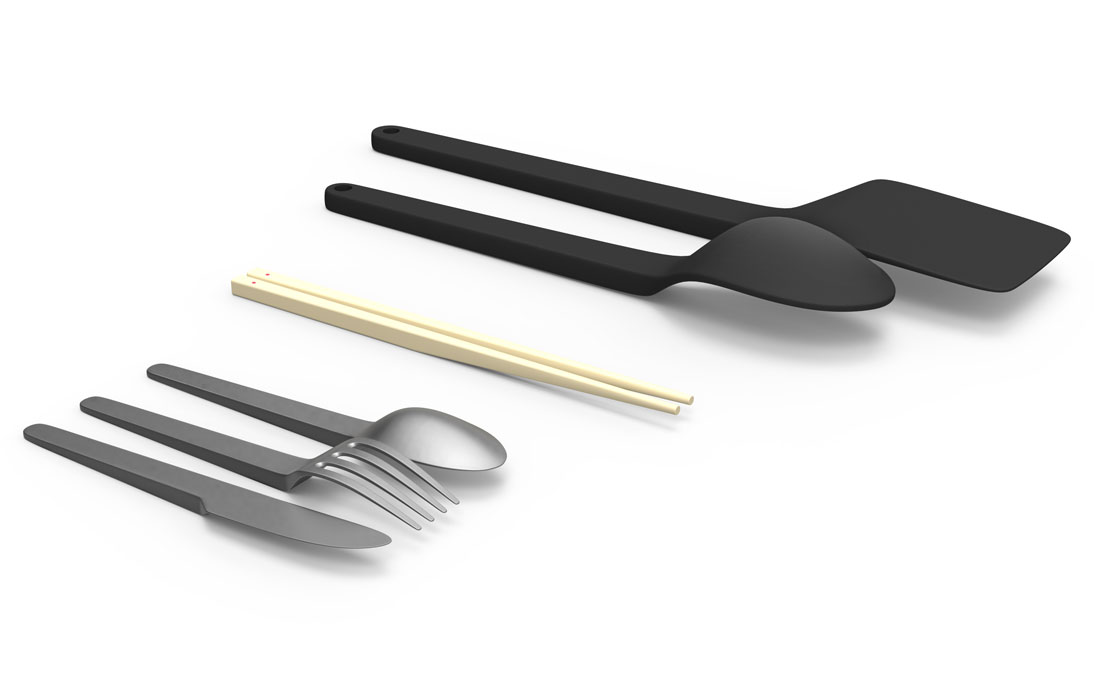 CANTILEVER FLATWARE
Cantilever no-mess stainless steel flatware floats above the table, improving hygiene and reducing mess. We rethought the angles of each piece to put a little distance between what touches food and what rests on the table. Each utensil was designed to look beautiful, weighted to feel right, and tested to ensure it is pleasant to use.
Cantilever Flatware is sold in sets with three pieces: fork, knife, and spoon.
Patent pending.
Sold out. Shipping again April 3rd.
Designed by: ILOVEHANDLES